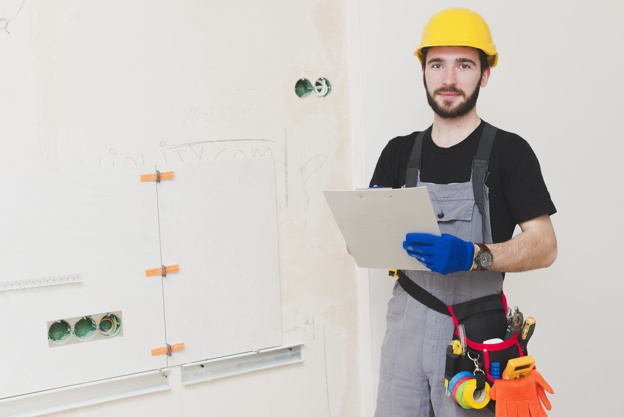 How long will you last without a steady supply of electricity? Can you live without any internet? Can you live without charging your mobile phone? Can you get ready for the party without your special blow dryer? Could you make do without a refrigerator? If the answers to these questions is no, you will  addicted to electricity along with the rest of the world.  So the fact is at some time you will need a skilled electrician around you. We require electricity for almost everything.  In the summer we need it to cool our homes.  We go from turning off the air conditioning to turning on the heat in winter.  Today even some our cars run off of electric.
Feeling Safe and Secure
When you hire professional electricians, you don't need to worry about safety. Unlike many other facets of home improvements, electricity is dangerous and exceptionally complicated. Small mistakes can damage your equipment, property and may cause you harm. Why Risk it? It's worth hiring a professional.
Saving lots of Cash!
Secondly, skilled electricians will help you save lots of money! Many individuals assume that professional electricians are very expensive. Well, the reality is totally different! When you carefully choose an electrical contractor, you will get the job done safely. Moreover, the professionals will take care of your equipment without causing any damage to the device. In the long run, the electrician will increase the longevity of your expensive equipment.
Legit, Certified electricians
Thirdly, electrical contractors with legit certifications and licensures will be aware of the permits needed in your local area. The licenses show that they are educated in their field. Additionally, it shows that they work in accordance with local codes. Any electrical work that goes beyond local codes will impose great risk.
For Accuracy
"Accuracy" is another reason why you should hire electricians. As mentioned previously, experienced electricians would know how and when things should be done. This helps them solve the problem in an efficient and professional manner.
Trial and Error Mistakes
Finally, electricians will accomplish the job in a timely manner. The experts would not make any trial and errormistakes. They have all the information required to get the job done quickly.
For all your electrical needs call Buckler Electric. Buckler Electric proudly serves the Southern Maryland area.
Contact Your local electrician with any questions. Buckler Electric is happy to help. 301-884-3890