Buckler Electric in Southern Maryland offers the highest quality Generac Generators.  As a certified Generac Dealer we will help you determine the appropriate generator for your home.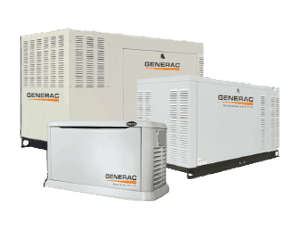 We depend on power daily to live. Throughout Calvert County, Charles County and St. Mary's County we use power for everything from heating and cooling, to heating water for bathing and cooking.  Power is a necessity. Don't get caught without it due to poor weather conditions or unforeseen outages.  Be prepared with a Generac generator.
See how our GenReady panel works in a home standby application.
40545 Old Horse Landing Road,Mechanicsville,
MD 20659 | 301-884-3890
Buckler Electric is an Equal Opportunity Employer.   We embrace diversity and are committed to creating an inclusive environment for all employees.