Cabinet Lighting is a great way to show off the things that matter most to you.
Electrical Services in St. Mary's County
Here are a variety of ideas to make your home a premiere showcase home and set it apart from the others.  Call us to install cabinet lighting for:
Bookcase lighting
Bar lights
Under Cabinets lighting
In Drawers lighting
Under Shelves lighting
On a headboard lights
Office Space lights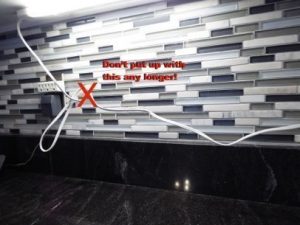 If you've bought the diy under cabinet lights thinking they were a great idea to show off your new kitchen tile only to be disappointed and distracted because the ugly cords are in the way, or to find yourself constantly replacing the batteries you know to make this an awesome feature in your home it calls for a professional.
These lights not only look nice but can provide invaluable evenly distributed light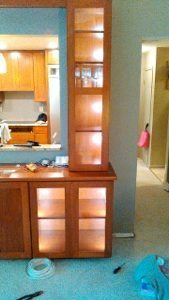 where you need it most.
Never worry again about having enough light to see what you are looking for.  Make life easy by cabinet lights installed throughout your home.
Check out more electrician service photos in our photo gallery>>
40545 Old Horse Landing Road,Mechanicsville,
MD 20659 | 301-884-3890
Buckler Electric is an Equal Opportunity Employer.   We embrace diversity and are committed to creating an inclusive environment for all employees.