Read the tips of a Southern Maryland Electrical Contractor for safer home improvement projects.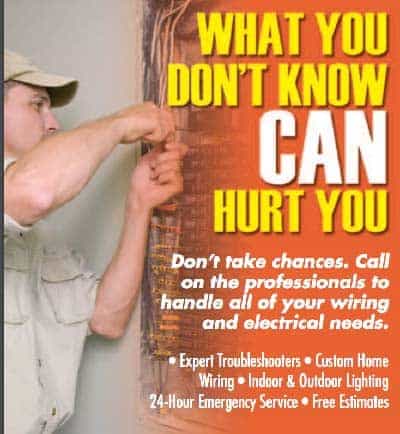 Home renovation projects vary in scope. Something as simple as repainting a bedroom counts as a renovation project, as does a full kitchen remodel. But no matter how big or small a project, homeowners' top priority should always be safety.
Before beginning a project, make a list of possible hazards and how to avoid them. Here are some potential dangers that can spring up.
· Asbestos: Many homes built when asbestos was legal still contain asbestos materials. Asbestos has been used in many applications, such as in ceiling materials, insulation, siding, and more. That's because asbestos is flame retardant and serves as an effective and inexpensive insulator. However, asbestos fibers released into the air during renovations can cause respiratory problems and even lead to lung cancer. Asbestos needs to be removed under specific guidelines and disposed of properly. Disposal typically requires hiring a professional service.
· Dust and dirt: Sanding, sawing, welding, and other home renovation tasks can cast debris into the air. Ventilation may be needed to maintain clean, breathable air. Ventilation can also shuttle any harmful fumes generated from construction materials outside of the home. Do-it-yourselfers should wear masks and eye protection to guard themselves against debris.
· Electrical lines: All homes may not have been built in adherence to modern-day codes. Electric lines can be discovered where they are least expected. When doing demolition or drilling/nailing into walls, it's not uncommon to come across electrical wires. Extra caution needs to be taken, and an electrician should be consulted if the wires need to be relocated.
· Chemicals: Chemicals, such as sealants, cleaners, lubricants, and fuel, may be used during renovation projects. Such substances can be dangerous to pets and children if they are touched or accidentally ingested. Exercise extreme caution when using chemical products, making sure all product containers are sealed and kept out of reach when not in use.
· Tools: Cuts, abrasions, burns and more can result when power tools and even manual tools are used incorrectly. Learn how to use tools before beginning a project, and always put tools away when work is done for the day.
· Falls: Falls are a leading cause of household injury, and the chance of a fall may increase when climbing ladders during home improvement projects. Don't climb beyond where indicated on ladders and always have a spotter on hand when climbing is necessary. Wear harnesses, sturdy footwear and gloves as well. SH162890