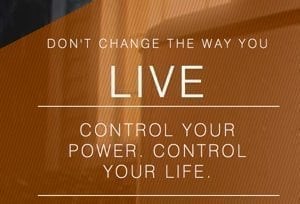 The best thing about having a whole house generator is you don't have to worry about when you will need it. However, when the moment comes, and the lights go out you can be guaranteed that you will be ready. However, to be prepared you have to be able to buy the right Generac generator for your home first. For first time buyers this might not be the easiest process but after reading this, It will definitely be easier. Generac has created a reputation as one of the largest manufacturers of generators and as such offer a wide variety of systems.
There are typically four type of Generac generators that you can choose from. They range from 22 to 48 kilowatts. While you may want to go for the largest that you can get, it is also worth noting that most houses are fitted with single phase 120 or 240 electricity line. It may seem realistic to replace each of the 200 amps that most modern houses are limited to but it would not hurt if you went for the models that have a lower capacity but are still able to supply the whole house with electricity while being gentle on your pockets. However, you can go for the 48 kilowatt generator from Generac if you're absolutely sure that you need each and every one of the 200 amps.
With that said, Generac produces three series of liquid cooled generators with each of the series having the four models ranging between 22 to 48 kilowatts that you can choose from.
The generac commercial series.
This type of generator is better suited for three phase electricity applications like the ones used in places like restaurants and banks. Its voltage is also very high and might end up frying every appliance that you own if installed for residential use. While it may be a great purchase for institutions, it is not the best pick for a person looking to buy a whole house generator.
Generac Quiet source Series.
This series costs a bit more but are worth the expense.
Normally, a whole house generator runs at 3600rpm. However the engine on this series of generac generators runs at half the speed. What this means is that there is less fuel consumed, less wear and tear and consequently less maintenance for you. This means that even though initially you may have to cough up more, in the long run the generator will save you tons of money in terms of fuel and maintenance.
To find the generator that's right for you Call Buckler Electric Service and explore all your options. 301-884-3890