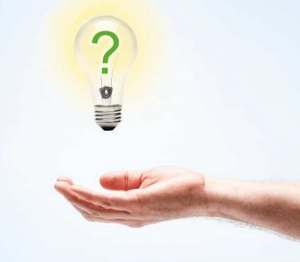 You've got questions and we've got answers! Buckle Electric is the best Southern Maryland has to offer. To help make choosing an electrician easier, we've put together this handy FAQ page.
Are you licensed?
Yes! We are licensed for all types of electrical work throughout the state of Maryland. Most states require electricians to have a valid license in order to do work, so never hire an unlicensed electrician.
What type of work do you do the most?
We do all types of work, from new construction to home updates. We are a trusted Southern MD electrician and now offer solar services to help home owners and businesses save on their electricity costs by generating their own energy using special panels that are installed on the roof of the building, or in any sunny, open location.
How much do you charge?
Prices vary per job. For a quote on your particular project, give us a call! We'd be glad to discuss the details and give you a no-obligation estimate.
Do I need a permit for electrical work?
This depends on the type of work that you're having done. If you're just replacing a ceiling fan with a newer model, no. If you're adding an outlet or switching from a fuse box to a circuit breaker, yes. We will tell you if a permit is required during the initial consultation.
I have no power in my home. What do I do?
First, you should call your power company to report the outage and determine if the issue is their network or your home. If the problem is in your home, Buckle Electric is now available for emergency call services, Monday through Friday. You should call immediately and have us come out to fix the problem.
Can't I just do my own electrical work?
You could, but in most places it would be illegal and ill advised. Electricity can be a dangerous force in your home. If not done properly, even a small electrical job can cause major damage. It's best to leave the electrical work to the professionals so you can have peace of mind knowing the job was done right and that your family is not in danger.
Do I really need surge protectors in my home?
Yes. Unfortunately, there are a number of things that can cause a power surge, including natural weather phenomenon. Having a surge protector in your home (and using it) is the easiest way to protect your devices from surges. Many people find them convenient since they can turn the outlet on or off with just the flip of a switch.